I, of course, firmly believe that love hinges on food. First dates are always about amazing restaurants, lavish desserts, and great drinks. If you think about what stands out most about any perfect date its the fizzy pomegranate champagne martini that made you a little tipsy, the gin and tonic taste of his first kiss, the warm and chocolatey crepe that coaxed you into feeling safe and comfortable, and literally made you fall into his arms as the two of you shared a tiny paper plate.
Food stays with you. The taste, the smell, the heat or cold of it. Food stays embedded in your memory and shapes the memories you have of events for the rest of your life. If you've found your 1 in 6 billion, have a beautiful, romantic and memorable Valentine's Day, and make some food!
Here are 5 amazing recipes to try on Valentine's Day. Lots of them can be made into beautiful gifts, or packaged with love and be sent to your loved ones wherever they might be. I will be making more than a few of these for friends and family this year!
1.
Easy Chocolate Bark (click here for the recipe)
By: The Rebel Chick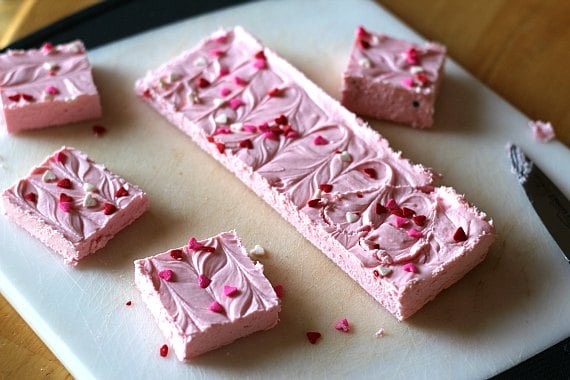 2.
2 Ingredient Strawberry Fudge (Click here for the recipe)
By: Cookies and Cups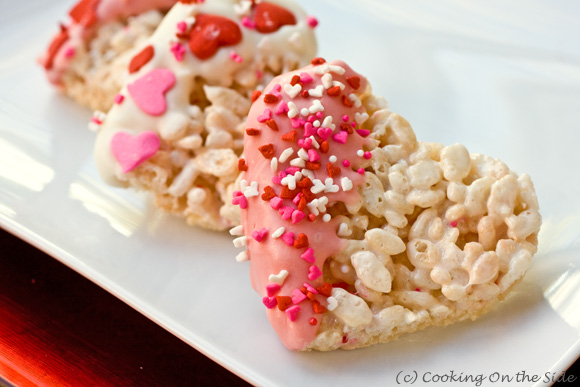 3.
Chocolate Dipped Rice Krispies (Click here for the recipe)
By: Cooking on the Side
4.
Raspberry Champagne Fizz (Click here for the Recipe)
By: The Daily Meal
5.
Conversation Heart Cookies (Click here for the recipe)
By: Martha Stewart